The Quinn Team is at Compass New Jersey
The Quinn Team Navigated To Compass!
The Quinn Team is now with Compass New Jersey. After almost 20 years helping clients in the northern New Jersey real estate market, my team and I have joined Compass, a technology-driven real estate company. With innovative tools and exclusive programs, Compass redefines the buying and selling experience for the benefit of our clients. The Quinn Team is committed now more than ever that you win and we are looking forward and excited to connect with you, your friends and your family.
Compass on Fortune 500
Compass has found their home on the Fortune 500 alongside some of the world's most respected companies like Apple, American Express, and Nike! In less than 10 years, they have become the #1 real estate brokerage in America (RealTrends 500) and one of the youngest companies ever to make the Fortune 500.
In the last year alone, almost a quarter-million clients put their trust in a Compass agent as they made one of the biggest decisions in their life – buying or selling their home.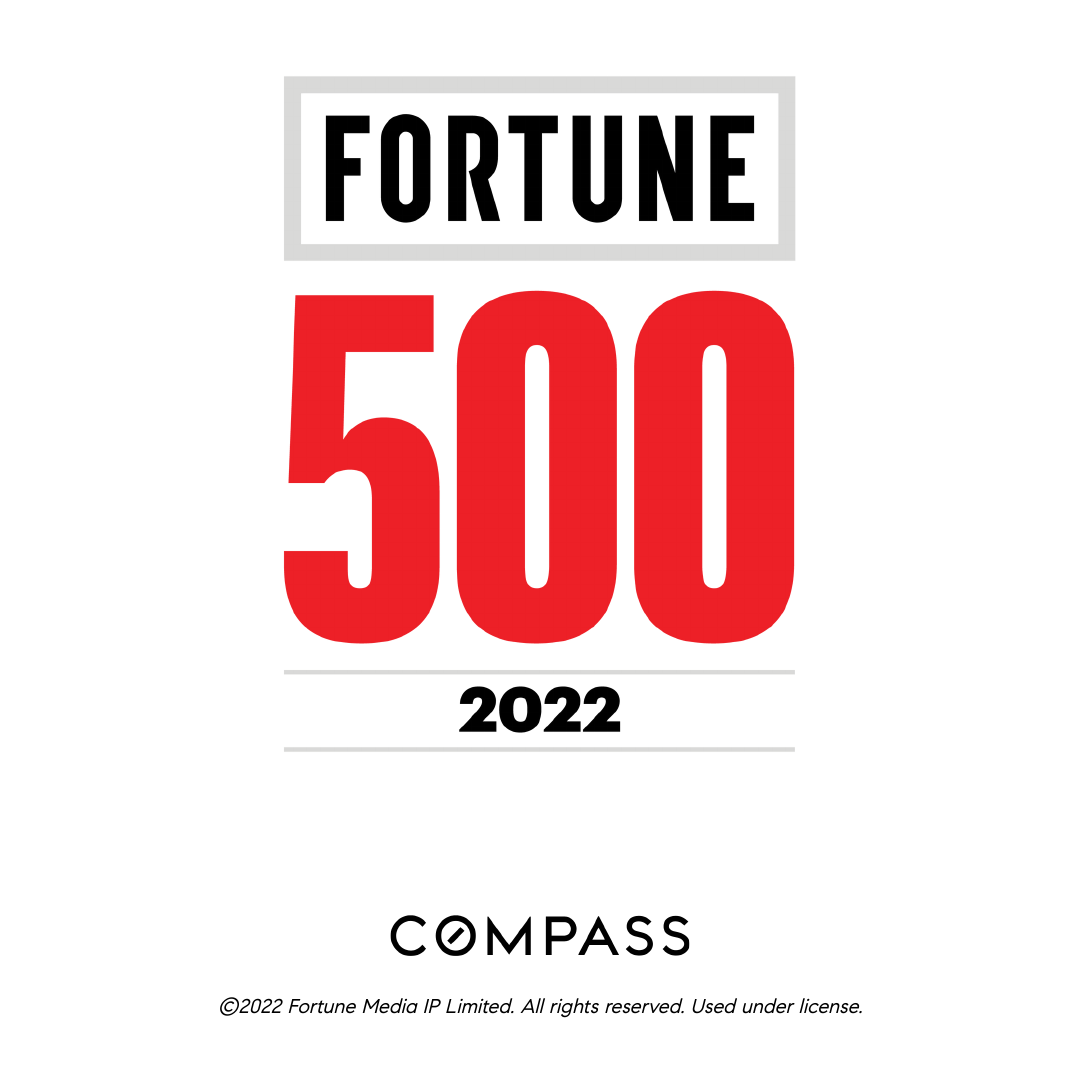 How does this benefit you?
Global exposure and name recognition
The rapid growth that landed Compass on the Fortune 500 list and on top of the RealTrends rankings has, in the words of financial site Seeking Alpha, made Compass "a household brand name for both home buyers and sellers." This translates directly to your home, whether buying or selling.
*Seeking Alpha, "Compass: This Real Estate Titan Is Too Good Of A Steal To Pass On", May 15, 2022
Global reach and network
As one of the only residential brokerages in the Fortune 500, our unparalleled network of the nation's top agents gives you the most valuable referral network in the industry. Expect quick access to a well-regarded, expert agent no matter where you're moving.
Strength and stability
In today's historical housing market, you can be confident that you are supported by a brokerage with the transparency of a publicly-traded company, the scale of the #1 brokerage by sales volume, and the merit of the Fortune 500.
Cutting-edge Tech
Developed in-house, the Compass technology suite is designed to enhance and streamline the buying and selling process. We are empowered to collaborate with you, monitor the market in real time, and help you make informed decisions. Time-saving tech also means we can spend more time one-on-one with you throughout your transaction.
Exclusive Buyer & Seller Programs
Compass programs have been tailored to meet our clients' unique needs.
Compass Concierge helps homes sell faster and for more money. Sellers can benefit from a 0% APR loan that can be used for staging and repairing their home to get it ready for the marketplace ensuring a higher sales price while netting more money at the closing table.
Access to a Nationwide Network
Compass agents now cover 45% of the country, and we're just getting started. This type of coast-to-coast national network means you have support no matter where you are or where you're going. And of course, you'll always have personalized service from me, every step of the way.
Our team goes above and beyond for our clients every day.
Let's talk about how we can best serve your real estate needs now or plans for the future.
The Quinn Team at Compass will help you find your way home.